No additives, no colorants
& no artificial flavours.
Inspired by Street food & World cuisine recipes. Our Funky Soul Spices are "FLAVOR BOMBS" in ready-made spice mixes. 
Authentic food expierences 

Easy to use

Healthy & tasty 

Feel inspired to try new recipes

Enjoy delicious meals
From home cook to professional chef, our easy-to-use seasonings are made for everyone.
Best flavours and spice blends developed by our taste experts. 
100% Pure taste! No additives!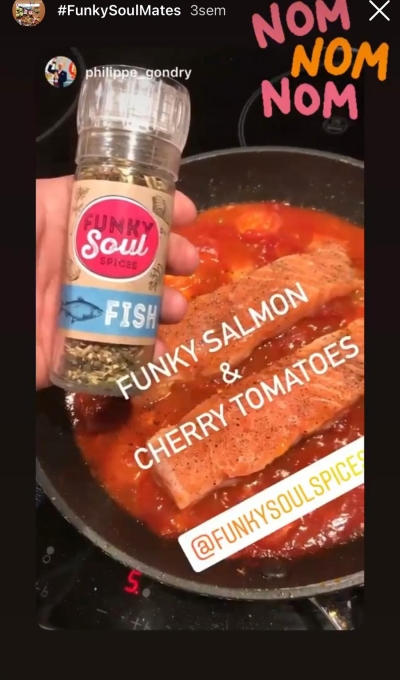 Eating in is the new eating out
Alicia Soos
@egg_salad_on_toast
These spices are my fave!!!! Grab any of the flavors. You won't be disappointed. I really do use the chili bomb on everything! @funkysoulspices
Anonymous
Think I need to purchase more of these seasonings, the salt and chili pepper one is sooooo good!
😍 😍 😍
Sila Azzouz
@Sila.azzouz
MY OPINION:
1) Great taste 2) Nice packaging 3) Price / quality ✅✅✅ I experience very good product quality. The taste of the Funky Soul spices is not too strong, but is just strong enough to give a special touch to your dish. Usually if you choose quality, you also pay a lot, but the Funky Soul Spices are accessible to everyone! Recommended!